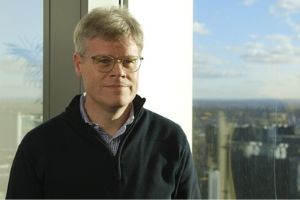 Keith Douglas - Executive Vice President, Mastercard Payment Gateway Services
Share this content

While consumers are planning summer vacations and shopping for back-to-school supplies, retailers are preparing for their busiest time of year – the holiday shopping season.
It's estimated 20% of annual retail sales1 occur in about 30 days, so it's no wonder retailers feel the pressure to make the holiday shopping season a success.
What's more, the 2018 holiday shopping season had record gains and beat several industry predictions. According to the Mastercard SpendingPulse wrap up, which provides insights into overall retail spending trends across all payment types, holiday sales in the US increased 5.1% – the strongest growth in the last six years2. Adobe had projected e-commerce spending would rise 14.8% in 2018; however, final sales showed online spending actually jumped 16.5% to $126 billion. For 2019, industry experts are predicting e-commerce will continue to drive sales globally and may even surpass 2018's record-breaking numbers.
In addition to record e-commerce sales, we also saw an increase in the relationship between online transactions and brick-and-mortar sales. During this past holiday season, Buy Online Pick Up in Store (BOPUS) orders went up 50% year-over-year among multichannel merchants3.
Given the hectic season ahead, it is important retailers communicate with their payments partner and fine tune their enterprise payments processing strategy now before the holiday season is upon them.
Payment strategies to optimize sales this holiday season
Expand payment choices for customers
Consumers expect fast, seamless and reliable payment technology year-round and they expect their preferred payment solution to be a default choice available to them. The holiday peak season is no exception. If their preferred payment method isn't available, consumers are likely to abandon their online shopping carts for one of your competitors. After all, your biggest competitor is just a few clicks away.
While credit and debit cards remain key payment options for consumers, introducing alternative payment methods (APMs) into your payment mix is also an opportunity to capture more revenue this holiday shopping season. Industry experts predict over half of online transactions will be made using APMs in 20194. With over 350 local payment methods available though, the choice on which APMs to support in your online store or app can be a tough decision.
Some examples of popular alternative payment methods include Apple Pay, Alipay and PayPal. However, each geography and audience demographic has its own set of APMs they prefer. Before determining which APM to integrate, look at your audience mix and discuss your options with your merchant payment gateway provider.
Tips to prepare for peak season shopping
How merchants can prepare for the peak season
Preparing your Gateway for peak season
How Gateway helps merchants prepare for peak season
Review and communicate your payment strategy with your teams
As part of pre-holiday planning, successful retailers look back at previous peak periods to determine their upcoming needs. Some items to review include general capacity and trends during peak shopping days like Singles Day, Black Friday and Cyber Monday.
In addition to an increase in volume generally, it's important for retailers to also be prepared for intense spikes of volume. In order to be prepared for these dramatic spikes and dips, it's essential for merchants to work internally with their technology and operations departments to make sure they're operationally ready to support the high volume of transactions anticipated during the season. Besides working with your internal teams, we recommend collaborating with your payment gateway provider to share your expectations and anticipated peak selling times on your apps, websites and stores.
Fei Zhao, Director of Specialist Sales at Mastercard has first-hand knowledge of how essential the collaboration between a retailer and their payment gateway team can be during peak season.
"The gateway's flexibility and reliability are the best reflection of a well-designed infrastructure. Our gateway has been put to the test to support global top merchants' peak sales campaigns. Our experience, teamwork with our partners and proven record is the testimonial and reassurance for the merchant's peace of mind in the complex and fragmented payment process."
Optimize your payment data security through hosted payments processing
Peak season can bring to light numerous risks for retail merchants. In recent years, large brands were not immune to data breaches and fraud concerns, and it's anticipated the majority of consumers are still concerned about their financial and personal data being compromised during the upcoming shopping season5.
While it is important to ensure consumers feel secure in shopping on your site, app or in-store, the holiday shopping season is also a time you need to make sure your fraud software is not blocking otherwise legitimate transactions. False positive e-commerce fraud is a common retailer concern especially during peak shopping. A recent Experian study showed 69% of businesses are concerned with the number of incorrectly declined customer transactions. Not only do false positive declines result in lost revenue – there is also a potential loss of new customers and a negative brand impact on existing customers6.
As your business is getting ready for the shopping season, make sure your enterprise fraud management tools are set up in sync with your holiday campaigns so you don't miss out on legitimate sales.
Partner with a merchant gateway provider who is there to enable your success
As you begin to plan your holiday season campaign, a key ingredient in the success of your business is a merchant payment gateway provider you trust. Can your provider answer these three questions? Are you ready to help me capture more sales with a comprehensive payments mix? Will you be able to handle spikes in volume that come with sales and peak days? Are you taking the right steps to ensure consumers will feel safe shopping with you?
In the end, it comes down to teamwork. You've done all the planning to be ready for the holidays. Now is the time to make sure your payment provider will be there to support you when your plan becomes a reality.
2 Mastercard SpendingPulse: U.S. Retail Sales Grew 5.1 Percent This Holiday Season
3 Adobe Analytics, "Holiday Recap 2018," Jan 15, 2019
4 Why Alternative Payment Methods are Shaping the Future of E-commerce
5 71 percent of Americans concerned over data breaches during holiday shopping season
6 Experian The 2018 Global Fraud and Identity Report