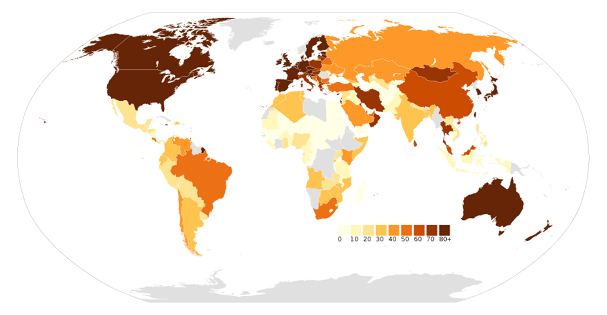 How will major forces such as demographic change, income growth, urbanization, and technology influence the evolution of financial inclusion over the next decade?
The Center for Financial Inclusion at ACCION's Financial Inclusion 2020 (FI2020) aims to answer this question. MasterCard is a key sponsor of this multi-stakeholder initiative and is focusing its support on FI2020's Mapping the Invisible Market initiative to provide data, analysis, and tools to yield important insights, and ultimately contribute to FI2020's fact base and the efforts to move towards full financial inclusion by the year 2020.
Mapping the Invisible Market takes a close look at the major forces beyond the strictly financial realm and brings a fresh perspective to the financial inclusion debate through the publication of Looking Through The Demographic Window and Growing Income, Growing Inclusion as well as interactive tools, Data Explorer and Country Profiles, which enables greater visualization of over 80 indicators on financial access, demography, income and inequality, and more.