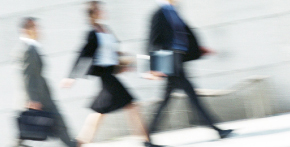 We Drive Change. Because Change Drives Leadership.
At MasterCard, we drive change—change that makes a positive difference in the lives of our customers. This means that we're always looking for new ideas, always encouraging fresh thinking, and always collaborating with our partners around the world. It's this commitment to continual improvement that has led us to create the most innovative payments products and services in the world.
A Culture of Innovation
Ideas are the lifeblood of our company. We constantly challenge the established ways of doing things to find new ways to help our customers. This commitment has led to not only the world's fastest payments process network, but also to the development of some of today's most innovative products and services – from the "tap and go" convenience of Contactless Payment to systems-wide solutions that help corporations fight fraud and manage their data more effectively. Here are a few examples of innovation in action:

MasterCard Labs
Idea incubator
Created for the sole purpose of generating new ideas and driving innovation, MasterCard Labs is charged with conceptualizing, testing, and bringing to market powerful new payments systems that will make transactions faster and easier than ever for our clients.

Innovation Express
Fast-tracking creativity
Sponsored by MasterCard Labs, Innovation Express brings together employees from different disciplines and locations for two days of fast and furious product development. The days are long, the competition fierce (but fun), and the results are nothing short of amazing.

Innovation in Action
Some of our latest innovations
MasterCard Contactless: No easier or faster way to pay
Learn more
EasySavings: Making rebates easy for merchants and cardholders
Learn more
MoneySend: The most innovative mobile payment solution available anywhere
Learn more
Mobile solutions: A host of convenient e-commerce and payment innovations
Learn more
Google Wallet: Beyond cards and cash
Learn more
TRULY GLOBAL—IN REACH AND PERSPECTIVE
With nearly 6,000 employees providing services and support in more than 210 countries, you'll find the challenge you're looking for at MasterCard—no matter where in the world you live or want to work. We work with and bring together a worldwide array of financial institutions, merchants, and consumers, so the opportunities available to you are as diverse as the knowledge and skills needed to keep MasterCard at the Heart of Commerce.™

Where Would You Like to Work?
With more than 50 offices around the world, opportunities to work at home or abroad abound at MasterCard. Our regions around the world are:
Asia/Pacific/Middle East/Africa
Europe
Latin America/Caribbean
North America-Canada
North America-USA
Behind the Brand
Given that ours is one of the world's most recognizable brand names, it's understandable that many people think "credit card" when they hear "MasterCard." But as you might expect from the company known for pioneering dramatic changes in the world of commerce, MasterCard's range of business disciplines—and opportunities—reach far beyond the plastic. Here's a sampling:

MasterCard Advisors
Insights to move business forward
Providing payments-focused consulting, information and analytics, and a wide variety of outsourcing services to financial institutions and merchants worldwide, MasterCard Advisors helps clients address their most pressing challenges while achieving their business growth goals.
Read more about MasterCard Advisors

Priceless Experiences
Portal to special deals and benefits
Priceless is more than our world-famous television commercials. It has become synonymous with the special benefits and once-in-a-lifetime experiences available to MasterCard customers. Our most recent example is the exciting "Priceless Cities" campaign, offering MasterCard cardholders inside tips on making visits to the world's greatest cities, well, priceless.
Cashless Conversation Blog Series
Join in conversations with Millennials at MasterCard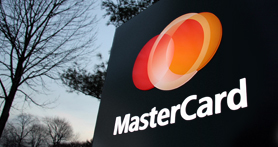 For more than four decades, MasterCard has been a driving force at the heart of commerce, making the global economy safer, more efficient, more inclusive and more transparent for all.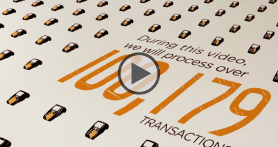 MasterCard by the Numbers
Find out what makes MasterCard the world's most advanced payments technology company.