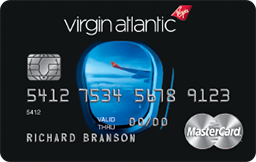 Tap in to London's rich heritage with unforgettable experiences. From going backstage to meet the cast of a famous West End show, to dining at some of the world's most distinctive restaurants, you can enjoy incredible moments that you'll remember forever.
WORLD ELITE MASTERCARD BENEFITS

WORLD ELITE HOTELS & RESORTS PORTFOLIO
Choose from a vast collection of exceptional luxury hotels and resorts. Enjoy a room upgrade, early check-in, late check-out (each subject to availability), complimentary breakfast, and a special World Elite amenity.

Travel according to your preferences and enjoy unique offers on dozens of airlines to numerous domestic and international destinations, with access to the best available prices at time of booking† whenever you travel.

Plan your cruise from over 750 sailings aboard many of the world's finest ships– from floating resorts at sea and five star luxury experiences to river cruises. Pamper and indulge yourself with a travel credit card that offers the best available price at time of booking† and shipboard credits of up to $250 per person ($500 per stateroom) on select 2013 sailings.

WORLD ELITE TOURS & VACATIONS PROGRAM
From the best travel credit card comes the best selection of escorted tours and vacation packages along with access to leading providers of private, fully customized travel card experiences throughout the world and the best available price at time of booking†. Save 5% or $250 (whichever is greater) on Luxury Tours and Custom Designed Vacations and $100 per person on Escorted Tours and Independent Vacations. Don't just visit a destination. Live it.
TRIP CANCELLATION INSURANCE‡
Provides reimbursement for you and your family for any nonrefundable cancellation or change fee if your trip is interrupted or cancelled and you have purchased your common carrier tickets with your eligible Mastercard travel card.

Arrange for a personal, dedicated Meet and Greet agent to escort you through the airport on departure, arrival or any connecting flights, 24/7/365 at over 450 destinations worldwide.

2014 WORLD ELITE LUXURY HOTELS & RESORTS PORTFOLIO EBOOK
The Mastercard World Elite Luxury Hotels & Resorts Portfolio ebook features breathtaking imagery and a description of many of the finest hotels & resorts around the world including all the special amenities that are available.

WORLD ELITE CAR RENTAL PROGRAM
Drive away with your choice of rental and enjoy the best available price at time of booking† plus complimentary elite status in the car rental loyalty program from National, Avis or Sixt helping ensure a line-free way to your rental car. Elite membership provides you with the best travel credit card upgrades and a faster way to earn free rentals.

WORLD ELITE CHAUFFEURED CAR SERVICE
Get the best available price at time of booking† and save 15% on chauffeured car service that helps you arrive where you need to be on time and in style.



WORLD ELITE PRIVATE JET PROGRAM
Fly in style with individualized service on private jet flights. Choose from savings offer by our partners, Sentient ($500 per booking) and Lufthansa Private Jet (starting at 5%) each time you fly private. Arrive relaxed and with style. Let your World Elite card membership take your travels to the next level.

PERSONAL TRAVEL ADVISOR
Our experienced travel advisors offer access to a world of benefits. As a World Elite cardholder, you have access to a variety of high quality, high value vacation choices around the world.

Call the number on the back of your card. Our travel card advisors are ready to help you plan your trip 24 hours a day, 7 days a week.

MASTERCARD GLOBAL SERVICE PREMIUM
Get emergency assistance virtually anytime, anywhere and in any language. Mastercard Global Service helps you with reporting a Lost or Stolen Card, obtaining an Emergency Card Replacement or Cash Advance, finding an ATM location, and answering questions on your account.
Find out how you can save even more money on fuel at Shell with Mastercard and the Fuel Rewards Network program.

Identity Theft Resolution Services
If someone steals your identity, Identity Theft Resolution Services provides resolution services to help you restore your identity. Full service restoration can help you reduce the personal time required to resolve the situation and can help eliminate out-of-pocket expenses. Also included is Identity Theft Alerts, which is a FREE service offered only by Mastercard. You are alerted if the service detects that your personal information is being bought or sold online. Click here to learn more about Identity Theft Alerts. Call 1-800-MASTERCARD to learn more about this benefit.

EXTENDED WARRANTY
Extended Warranty doubles the original manufacturer's (or U.S. store brand) warranty and service contract/optional extended warranty, where each is 24 months or less. Coverage is for eligible items purchased with your Mastercard.

Shop New York as it should be shopped. Access exclusive offers, unlock unique experiences, and dive in to insider opportunities and VIP events.

Zero Liability
You don't have to worry when you use your Mastercard credit card because it's covered by Zero Liability protection, whether you pay in a store, over the phone or online. As a Mastercard cardholder, you're not responsible in the event that someone makes unauthorized purchases with your card.*

Price Protection
Should you find a lower price for an eligible new item within 120 days from the date of purchase using your eligible Mastercard, you may be reimbursed for the price difference. For more information about the coverage you may be eligible to receive, call 1-800-MASTERCARD. To file a claim online, go to www.mycardbenefits.com.
*As a Mastercard cardholder, you will not be held responsible for unauthorized transactions if you have exercised reasonable care in safeguarding your card from loss or theft and you promptly reported any loss or theft of your card to your issuer. If these conditions are not met and you suspect that you have an unauthorized transaction on your Mastercard, contact your bank as other additional protections may apply. For more information, please visit http://www.mastercard.us/zero-liability.html

For a truly extraordinary day of golf, enjoy such exclusive programs as Private Club Access, Course To Yourself, and Resort VIP Experiences. Or access the very same courses as the pros. What was traditionally only available to a select few is now within your reach.

Catch some of the most legendary teams in sports in the greatest city in world. Unlock unique experiences and access exclusive offers including VIP events, insider opportunities and more.

Eat your way through New York's world-class gustatory scene. Unlock unique dining experiences and access exclusive offers including VIP events, insider opportunities and more.