At MasterCard we are laser-focused on the needs of our customers. By helping to drive global commerce and promote the advantages of electronic payments, we are continuously working to increase brand preference and usage not only for MasterCard, but for our customers across the world.
We seek to be a pivotal force helping to grow our customers' businesses. By aligning our marketing goals with their objectives, we are promoting their success through the development and expansion of our own brand. This means driving card acquisition, activation and usage for our customers; increasing the transaction flow through our network; and continuing to build the value of the MasterCard name to the benefit of all participants in the franchise.
We accomplish this goal through our strategic partnerships, sponsorships, promotions and campaigns.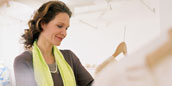 Reaching the Consumer MasterCard understands that the value of a payment card lies in the hands of those who are making the purchases—consumers. As such, MasterCard continuously works to create campaigns that will resonate with cardholders and reinforce their loyalty and trust in the MasterCard name.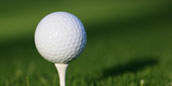 Sponsorships Sponsorship platforms are a critical part of the MasterCard overall global marketing mix. They provide relevant content for many of the marketing programs we execute—they bring with them assets and associations that cannot be found elsewhere.