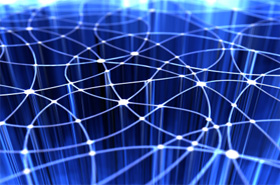 If someone asked you what MasterCard does, what would you say? Maybe you would describe MasterCard as the brand on the credit or debit card in your wallet.
But MasterCard is much more than a world renowned payment card brand. It is an important part of the global economic system. Since its inception more than 40 years ago, MasterCard has created a highly advanced payment network that links consumers, merchants, and banks together — providing quick, convenient, reliable and secure payment transactions.
As a result, MasterCard plays a very big role in what happens behind the scenes when you swipe or tap your card—otherwise known as processing.
As a Processor, MasterCard has wired the world for commerce through the MasterCard Worldwide Network—connecting you with the financial institution that issued your card and the merchants where you use it. This helps to make your payment experience consistent, reliable and secure in 210 countries and territories around the world. MasterCard processes more than 23 billion payment transactions a year, and up to 40,000 transactions a second.
When MasterCard-branded payment transactions are processed through the MasterCard Worldwide Network, MasterCard authorizes, clears and settles the transaction—making sure the transaction is valid, funds are available and accounts are credited and debited appropriately. But that's just the beginning…processing with MasterCard opens the door to the wealth of value-added payment services that help financial institutions and merchants effectively leverage payment technology to manage their business while helping you to manage and protect your finances.
As an industry leader, MasterCard has seen how integral its payment processing network is to global commerce. That's why it continuously invests in the MasterCard Worldwide Network to be the only integrated, intelligent and innovative payment network in the industry to enable commerce around the world today, tomorrow and beyond.
Learn more through the information resources below:
MasterCard Processing: MasterCard's critical role in processing electronic payments
The MasterCard Worldwide Network: Wired to Meet Your Business Needs
Bringing More Value to Every Transaction: A Look Inside MasterCard Operations