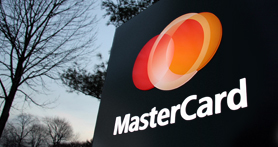 MasterCard is a technology company and payments industry leader. For more than four decades, we have been a driving force at the heart of commerce, making the global economy safer, more efficient, more inclusive and more transparent for all.

Consumers, merchants, business partners and governments in markets around the world have reaped the benefits of our innovative products and solutions which, simply put, are designed to make life easier.
What We Do
Every day, we make payments happen. Every day, we deliver value.
What We Don't Do
We don't issue cards, set interest rates or establish annual fees. Those decisions are made by card issuers, such as banks. We don't set merchant discount rates either. Acquirers do that. And, of course, we don't make money from interchange fees.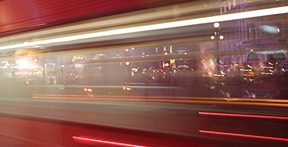 In the last four decades, people and businesses worldwide have transformed how they pay for goods and services. The rise of the electronic payments has fueled economic growth while delivering value to consumers, merchants and governments. From the earliest days of credit cards to the contactless and wireless payment options of today, MasterCard Worldwide has led the industry in driving this evolution.
Our story began in 1966 when a group of bankers created a member-owned association that later became MasterCard. In 1968 we extended our presence to Mexico, Japan and Europe, marking the start of our commitment to becoming the leading global payments network.
Through the 1980s, we continued to build on this promise, bringing the advantages of electronic payments to new regions and markets. We launched Maestro®, the world's first truly global online debit program, in partnership with Europay International, and MasterCard became the first payment card issued in the People's Republic of China.
In the '90s, electronic payments became even more integrated into peoples' lives, a behavioral shift we capitalized on by developing new technologies that improved convenience, speed and efficiency. We launched "Priceless", our award-winning advertising campaign in 1997, and it continues to build brand awareness and resonate with consumers worldwide.
In 2001, we launched MasterCard Advisors, bringing innovative consulting services to customers and others in the industry. That same year, we upgraded our state-of-the-art network, enhancing our ability to make payments safe, simple and smart. We integrated with Europay International in 2002, establishing a unified global corporate structure and also becoming a private share corporation.
By 2005, we committed ourselves to a new, customer-focused strategy that aligned our advisory and processing capabilities with our long-standing role as a franchisor. This three-tiered business model crystallized our positioning as a franchisor, processor and advisor, helping to lay the groundwork for our initial public offering in 2006 (NYSE: MA).
In 2010, we established MasterCard Labs, which serves as our incubator for new ideas, and also acquired DataCash. In 2011, we acquired the prepaid card program management operations of Travelex, now called Access Prepaid Worldwide.
Today we are innovating and growing the range of products and solutions we bring to market. As a technology company that's a key player in the payments industry, we're leveraging our technology and expertise to benefit our consumers, merchants, business partners, governments and the communities we serve. We're also building financial inclusion and revolutionizing the way people pay, whether by using our traditional cards, our Tap & Go™ PayPass technology or mobile devices.
With 85 percent of the world's transactions still made with cash and checks, there is plenty of room for us to grow and for billions of people to benefit from our innovations as we pursue a world beyond cash.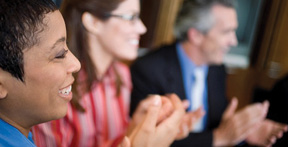 Being a great company takes hard work—and we're pleased that our efforts haven't gone unnoticed. Below are just a few examples of the recognition MasterCard received in 2012.
BUSINESS, INNOVATION AND TECHNOLOGY
#1 - Bloomberg BusinessWeek 50
Bloomberg BusinessWeek 50 ranked MasterCard #1 in its annual ranking of top-performing companies, based on total return on investments, annual sales growth, annual profit growth, net profit margins and return on equity. The ranking recognized MasterCard for its innovation in technology and deal-making prowess, and for leading the charge on the war on cash. (Jan 2012)
Best Mobile Money Innovation - 2012 GSMA Global Mobile Awards
MasterCard, Etisalat and Oberthur Technologies were awarded "Best Mobile Money Innovation" for Etisal Commerce. The fully interoperable, open-loop (Mobile) Commerce ecosystem enables end-users to use mobile phones as payment instruments anywhere, anytime without geographical borders in a highly secured environment in any merchant location globally supported by MasterCard and local/regional payment networks. (Feb 2012)
Top 10 - Fortune's 2012 Business Person of the Year
Fortune magazine ranked MasterCard President and Chief Executive Officer Ajay Banga #8 among the top 50 leaders in its 2012 Businessperson of the Year list. The ranking credited MasterCard's innovative strategies like PayPass Wallet Services and prepaid cards in emerging markets, as well as increasingly global revenues and a rising stock price for the Top 10 spot. (Nov 2012)
Top 30 – 2012 BrandZ Report
Millward Brown's 2012 BrandZ report cited MasterCard as being the third fastest rising brand in the world, just behind Facebook and Hermes, and the #29 brand overall. According to BrandZ, MasterCard's brand value grew an impressive 53 percent over the previous 12 months year. (May 2012)
Top 50 Global Champion Brand – APCO
APCO Worldwide selected MasterCard as one of the 50 companies that top its Champion Brand Index, a global study that measures the brand strength of nearly 600 of the world's largest public and private companies. The study identifies those brands that are performing best against a new proprietary approach for evaluating and building corporate brands. (Jan 2013)
Top 100 - Interbrand's 2012 Best Global Brands
Interbrand recognized MasterCard on its annual list of the Top 100 Global Brands, lauding the company's leadership in mobile payment via MasterCard PayPass, the launch of its "Priceless Cities" customer benefits program, its unforgettable "Priceless" tagline, and its growing suite of solutions for business owners. (Oct 2012)
SALES, MARKETING & COMMUNICATIONS
Gold, Silver and Finalist - 2012 Midas Awards
MasterCard, in conjunction with creative agencies R/GA, MacLaren McCann, and McCann swept the 2012 Midas Awards with nine awards, including three Gold, three Silver, and three Finalist/Midas Certificates. These annual awards celebrate the "World's Best Financial Advertising." (Jan 2013)
Gold - Sales Training or Coaching Program of the Year - 2012 Stevie Awards
MasterCard, in partnership with MarketBridge and Saks Fifth Avenue and MasterCard Worldwide, won a 2012 Gold Stevie Award for Sales & Customer Service for its multifaceted and interactive training program for Saks Fifth Avenue stores. (Feb 2012)
Gold District - 2012 Addy Award & Bronze –El Ojo de Iberoamérica 2012
Creative Communications Agency McCann Erickson Puerto Rico won a Gold District 2012 Addy Award from the Caribbean Advertising Federation (April 2012) and a Bronze award from El Ojo de Iberoamérica 2012 for its MasterCard International Cuisine/Newspaper. (Nov 2012)
Consumer Marketing and Employee Communications – 2012 EMEA Sabre Award
MasterCard and PR Agency Weber Shandwick won a 2012 EMEA Sabre Award for Consumer Marketing (Existing Products) the Ski Maestro campaign. (April, 2012) and MasterCard Europe was awarded a 2012 EMEA Sabre Award for Employee Communications for its NoCash@MasterCard campaign. (April, 2012)
Gold, Communications or PR Campaign/Program of the Year–IBA Stevie Awards 2012
The International Business Awards selected MasterCard among its 2012 Communications, Public Relations & Investor Relations Stevie® Award Winners. MasterCard received a Gold Stevie Award for its "NoCash@MasterCard" internal campaign in MasterCard Europe SPRL, Waterloo, Belgium.(Aug 2012)
Internal Communications - European Excellence Award 2012
MasterCard Europe was awarded a European Excellence Award 2012 in the Internal Communications category for its NoCash@MasterCard internal campaign. (December, 2012)
Great Place To Work
#15 - DiversityInc.
Top 50 Companies for Diversity
for the third time in the past four years. (April 2012)
Top 100 Best Companies - Working Mother
MasterCard was named to the 2012 "Working Mother 100 Best Companies" list for leadership on creating family-friendly policy and culture, for the fifth consecutive year, for its programs designed to help employees with their caregiving needs. (Sep 2012)
Best Places to Work 2013, 100% Corporate Equality Index Rating - Human Rights Campaign (HRC)
MasterCard made HRC's "Best Places to Work" list for 2013 for the third consecutive year. The HRC's CEI report provides an in-depth analysis and rating of large U.S. employers and their policies and practices pertinent to lesbian, gay, bisexual and transgender employees. Businesses that received a rating of 100 percent are recognized on the list. (Nov 2012)
#18 – Training Top 125, Training Magazine
MasterCard was included on Training magazine's 2012 Training Top 125 list of organizations recognized for their comprehensive training programs. This annual ranking is the only report that ranks companies unsurpassed in training. (Feb 2012)
#29 Best Places to Work – Glass Door Employee Choice Awards 2013
Glassdoor, an online resource for job seekers ranked MasterCard #29 among the Top 50 Best Places to Work in its fifth annual Employee's Choice Awards. (Dec 2012)
#25 - Top 50 Best Places to Work in Greater Toronto, Toronto Star
MasterCard Canada was voted Top 50 places to work in Greater Toronto Area by the Toronto Star and Aon Hewitt, a human resourcing consulting firm. This annual ranking is in its 13th year and focuses on employee engagement. (Nov 2012)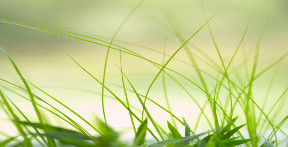 MasterCard is committed to sustainability by respecting and preserving the environment in our daily activities and in how we work with others. As we pursue our vision of a world beyond cash, our innovations in electronic payments create value for society while reducing reliance on paper and plastic, particularly as we embed payment technology in mobile devices. Our efforts involve creating sustainable business practices around the world and giving employees opportunities to practice environmental responsibility.
We are decreasing our overall environmental footprint by focusing on three areas – energy conservation, recycling and pollution control. Recognizing that seemingly small steps can have a large effect, programs at our offices worldwide include:
Motion sensors on faucets and lights
Black and white and double-sided printer defaults
Eco-friendly food packaging
Recycling batteries, plastic, cans and glass
Rain water harvesting to reduce potable water use
Electric car charging stations
We're especially proud that MasterCard Technologies, headquartered in St. Louis, Missouri, has achieved LEED (Leadership in Energy and Environmental Design) Gold certification for existing buildings. While a 24x7 operations center inherently has large energy demands, we designed our facility with sustainable features and continue to focus on optimizing the ways in which we use energy to power our network. We look forward to announcing other LEED certifications in the coming year.
We want to work with others who share our commitment to environmental responsibility, so sustainability is a key feature of our Supplier Compliance Program. We've established a supplier sustainability web site and are working with other financial services companies to share best practices in global supply chain management.
Our focus extends to the many stakeholders in the communities we serve. Working with partners in the private and public sectors, we help provide prepaid and debit cards for payroll and government benefits, saving money and virtually eliminating paper. Walmart, for example, estimates it will save 300,000 pounds of paper each year by replacing payroll checks with MasterCard prepaid cards. Similarly, the U.S. Treasury is replacing paper Social Security checks with electronic payments. We're also partnering with banks in China, Macau, the Netherlands and the United Kingdom to give consumers ways to support environmental causes that matter to them by using their cards.
Our goal is to educate employees on the measures we can take to protect the environment. Employee volunteers on our worldwide Environmental Action Team are driving that awareness and action. Efforts to conserve energy, recycle and reduce pollution can go a long way in helping MasterCard diminish its environmental footprint and create a sustainable world today and in the future.
Environmental Sustainability Facts
Did you know…
Through our partnership with Walmart, we've already saved nearly 700,000 pounds of paper by replacing payroll checks with MasterCard prepaid cards since 2009.
In 2011, MasterCard employees recycled more than 350,000 pounds of paper and nearly 50 tons of scrap metal.
Changing the default printer settings in our offices to encourage double sided, black-and-white printing reduced the number of printed pages by 33 million since 2009.
HISTORY TIMELINE

2011
MasterCard acquires the prepaid card program management operations of Travelex (now referred to as Access Prepaid Worldwide)

MasterCard and Telefónica create a joint venture to offer mobile financial solutions in Latin America

MasterCard and Western Union partner to fuel growth of electronic payments

2010
MasterCard launches MasterCard Labs to promote greater innovation in electronic payments

Ajay Banga is named CEO

MasterCard acquires DataCash Group plc, to expand e-Commerce payment solutions
2006
Transitioned to a public company with a new corporate governance and ownership structure

MasterCard begins trading on the New York Stock Exchange under ticker symbol MA

Introduced new brand mark, MasterCard Worldwide, and adopted a new corporate signature and tagline, The Heart of Commerce™

2002
Merged with Europay International

Converted from a membership association to a private share corporation

2001
Launched MasterCard Advisors, the largest global consultancy focused on the payments industry

1997
Launched the "Priceless" advertising campaign

1991
Launched Maestro®, the world's first online point-of-sale debit network

1988
Acquired the Cirrus® ATM Network

1985
Acquired an interest in EuroCard (predecessor to Europay International)

1979
Renamed MasterCard to reflect a commitment to international growth

1969
"Master Charge" purchased by the California Bank Association

1966
Founded as the Interbank Card Association (ICA)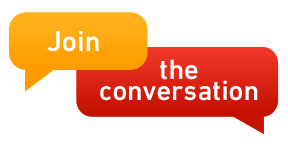 Mastercard Newsroom
Cashless Conversation Blog
The most recent trending news and commentary about payments and a world where people use cash... Less.