SMALL BUSINESSES AND LARGE RETAILERS ARE TURNING TO MOBILE POINT-OF-SALE TO INCREASE SALES AND BROADEN THEIR CUSTOMER BASE
Merchants that have never accepted card payments and previously operated on a cash and invoice only basis are turning to Mobile POS to increase their sales and expand their customer base. Existing large retailers are also adopting Mobile POS solutions and integrating them into their current point-of-sale environment to enhance the retail and payment experience.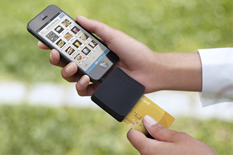 Mobile devices are increasingly being used by merchants of all sizes as Point-of-Sale terminals. In order to promote this new and innovative avenue for payments, MasterCard introduced the Mobile POS Program to ensure safe, simple and smart transactions when consumers use their debit, credit and prepaid cards at Mobile POS.
The program allows solution providers to register their Mobile POS solutions according to Industry Standards and the MasterCard Mobile POS Best Practices Guide. Participation in the program is free of charge. The result is a comprehensive list of Mobile POS solutions that are best in class and ready to be deployed.
BENEFITS

Differentiation with Support from a Trusted Brand – As the number of Mobile POS solutions increases, the need to stand out from the crowd becomes even more important. Leverage the support of MasterCard's trusted brand to assure customers that your solution meets the highest Industry Standards and MasterCard Mobile POS Best Practices.

Partnership and Increased Business Opportunities – As a MasterCard Mobile POS registered solution provider, your company may have an opportunity to partner with MasterCard on global and local Mobile POS initiatives. MasterCard may recommend your solutions for projects around the world.

Updates on Industry Trends – Receive periodic updates and newsletters on regulations, rules, and trends in this ever-changing industry.

Promotion at Trade Shows – Your solution(s) can be demonstrated by MasterCard at a number of global trade shows and conferences as a feature Mobile POS Solution(s).

Exposure on MasterCard's Website – Your solution(s) will be listed on the official MasterCard website which is frequented by issuers, acquirers, merchants and customers.
REGISTER YOUR SOLUTION(S) IN FOUR EASY STEPS

Agree to Legal Terms
We will send you a brief legal agreement to sign and send back.

Submit Completed Form
Upon receipt of the signed agreement, we will send you a self-certification form to complete.

Await Confirmation
We will review the completed registration form and if your MPOS solution meets the criteria specified it will be listed on our website.
See the Benefits Mobile POS creates for Merchants


See What Solution Providers Had to Say About MasterCard's Mobile POS Program
*Yankee Group IT Decision-Maker Survey, March, 2013
MasterCard Mobile POS Best Practices Guide
Merchants are embracing Mobile POS technology, and are looking to Mobile POS providers for solutions that meet their needs. Without clear guidance from the electronic payments industry, it is difficult for these providers to understand the nuances and develop products that stand-out from the crowd.
That's why MasterCard created the MasterCard Mobile POS Best Practices Guide. It contains guidance, best practices, and recommendations for Mobile POS including: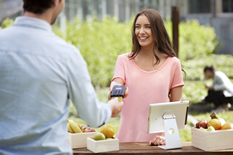 Securing Mobile POS Payment Applications
Securing Transaction Data Captured by a Mobile POS Card Reader Accessory
Securing Personal Account Numbers (PANs)
EMV Chip Transactions
Display of the MasterCard Acceptance Mark
Merchant Information
Cardholder Verification Methods (CVM)
Receipts

DID YOU KNOW?
Mobile in retail is now a $5.7 billion business worldwide. It is the single fastest moving trend in retail since Internet was added to stores.*
*IHL Group. Mobile POS: Hype to Reality, May 2013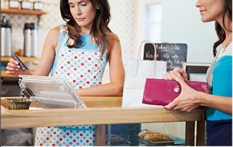 MasterCard Mobile POS Resources
This page is designed specifically for the Mobile POS community. Here you will find our newsletter and other resources and papers that are distributed periodically and intended to keep you updated and informed about the latest Mobile POS developments and activity at MasterCard.

DID YOU KNOW?
During 2011-2012, the global Mobile POS industry registered significant growth in terms of the volume of terminals in operation, registering an annual growth of 111%.*
*2020 Foresight Report: Mobile Point of Sale Technology. Timetric April 2013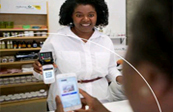 Payment Facilitator
FinTech company fosters Financial Inclusion acceptance using the Payment Facilitator Model. iKhokha, an innovative company from South Africa, enables small and medium-sized enterprises (SMEs) to accept card payments using MPOS.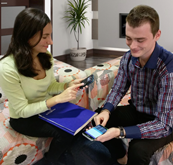 Insurance Company
Allianz-Ţiriac Asigurări S.A. one of the largest insurers in Romania improves closing rates and customer convenience with Mobile Point-of-Sale.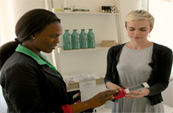 Skin Care and Body Therapy Salon
Courtney Shaw Skin Care and Body Therapy, a beauty salon in South Africa, completely eliminates bad debt by accepting card payments with a smart phone and an iKhokha Edge Mobile POS solution.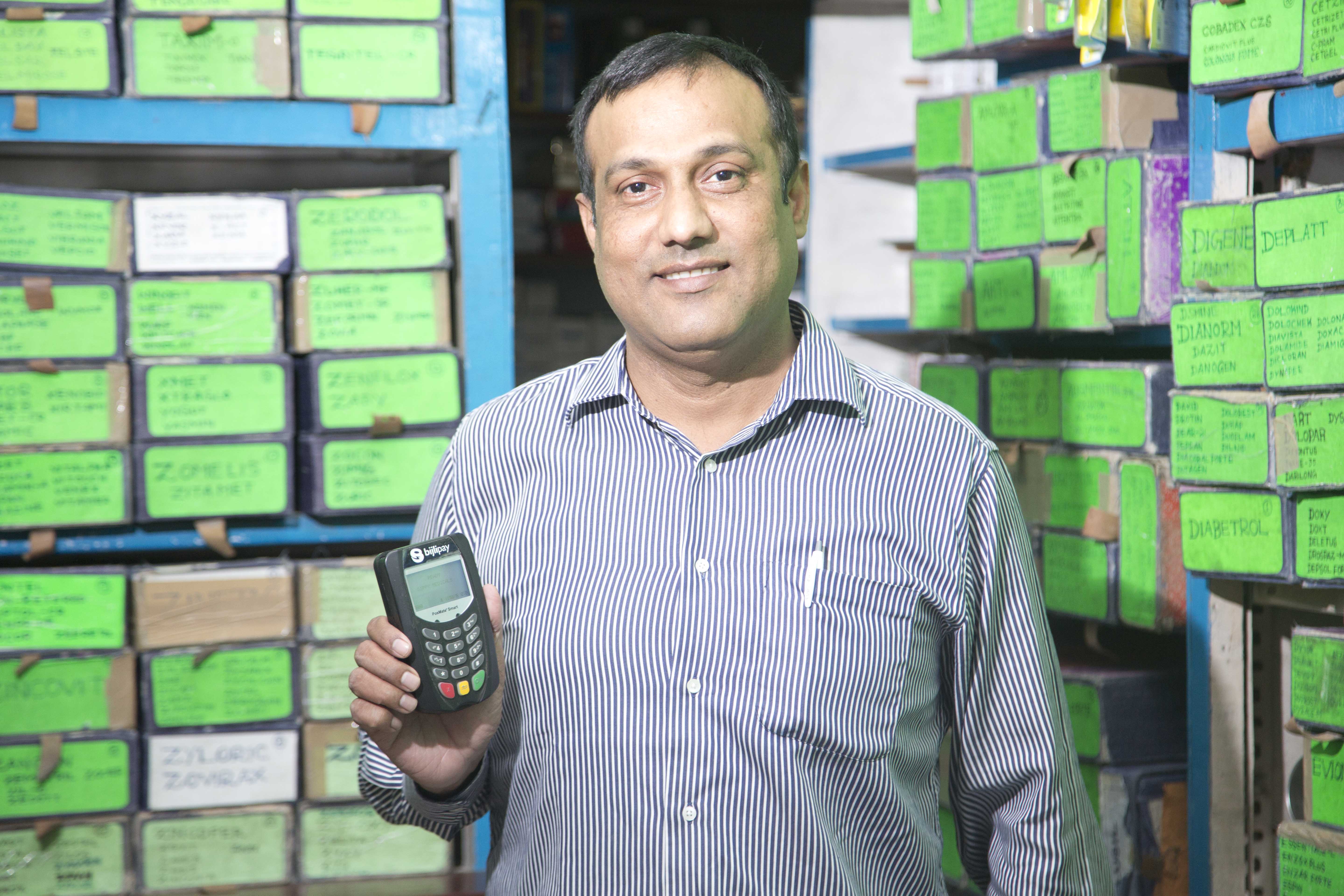 Pharmacy
Sippy Medicals, a pharmacy in India, delivers better service and bigger orders to the customers doorsteps using a Mobile POS solution from Spire Payments.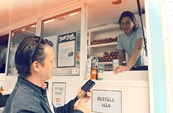 Mobile Food Truck
The Bun Bun Truck, a mobile food vendor in Sweden, significantly reduces operating costs by accepting card payments with a tablet and an iZettle Mobile POS solution.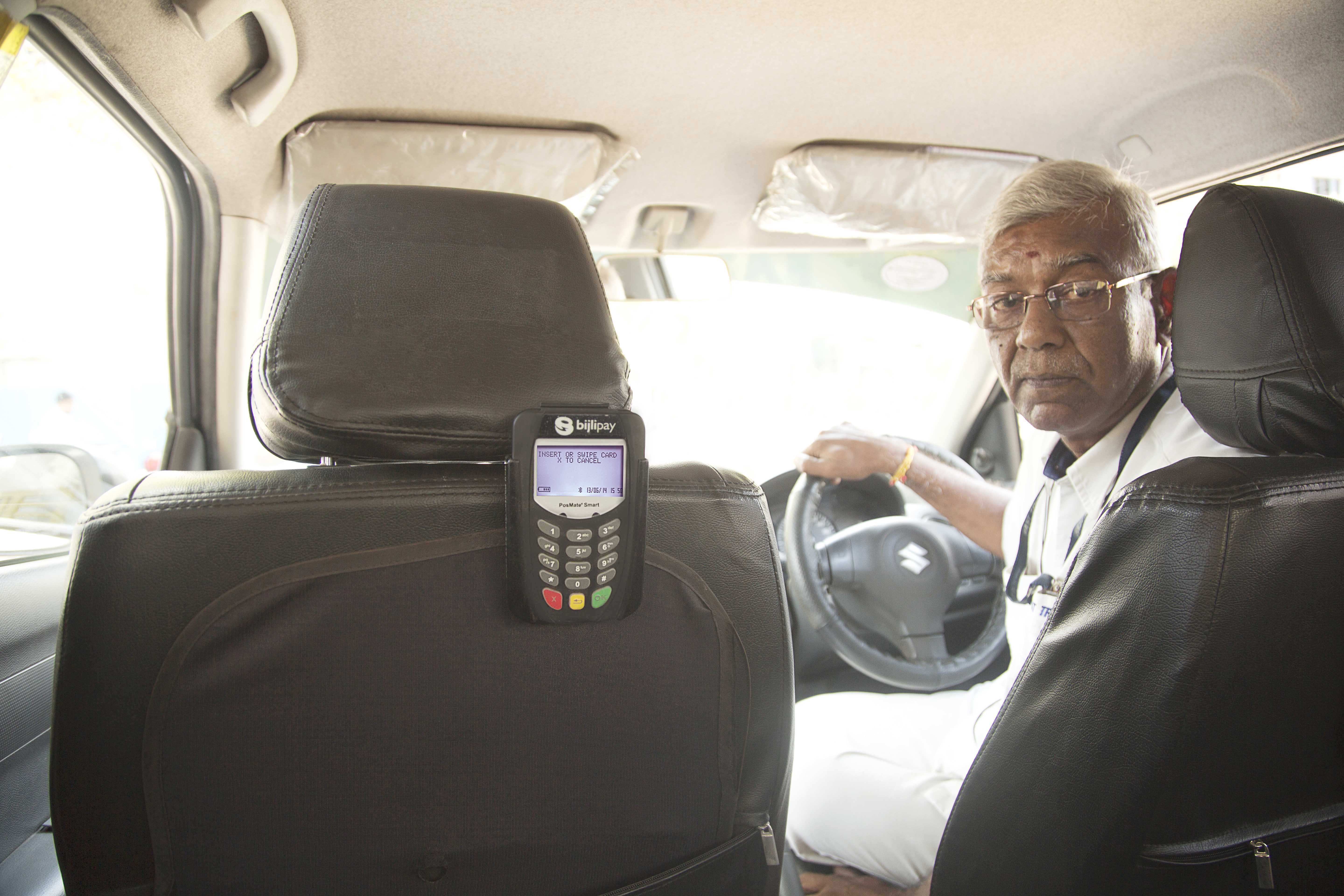 Taxi Driver
Mr. Azhaghumuthu, a taxi driver in India, improves customer satisfaction and increases his business using a Mobile POS solution from Spire Payments.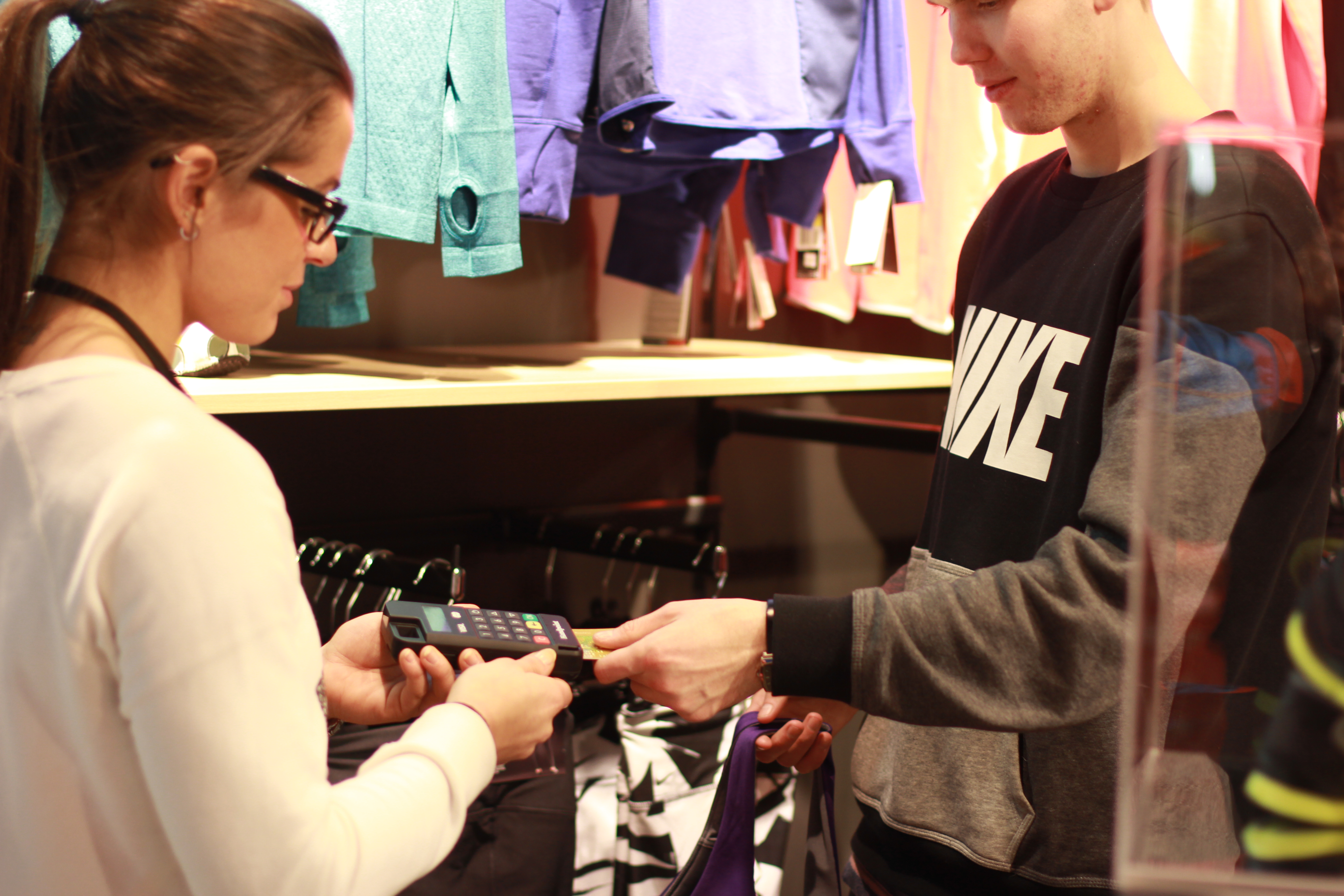 Athletic Apparel Store
A Nike Air Store in Iceland, transforms the retail experience with a Handpoint Mobile POS solution by heightening interaction between customers and sales associates and speeding up transaction times.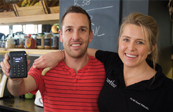 Juice Bar
Root Bar, a juice bar in Cape Town, optimizes its transaction timings and meets customer demand using a Mobile POS solution from Yoco.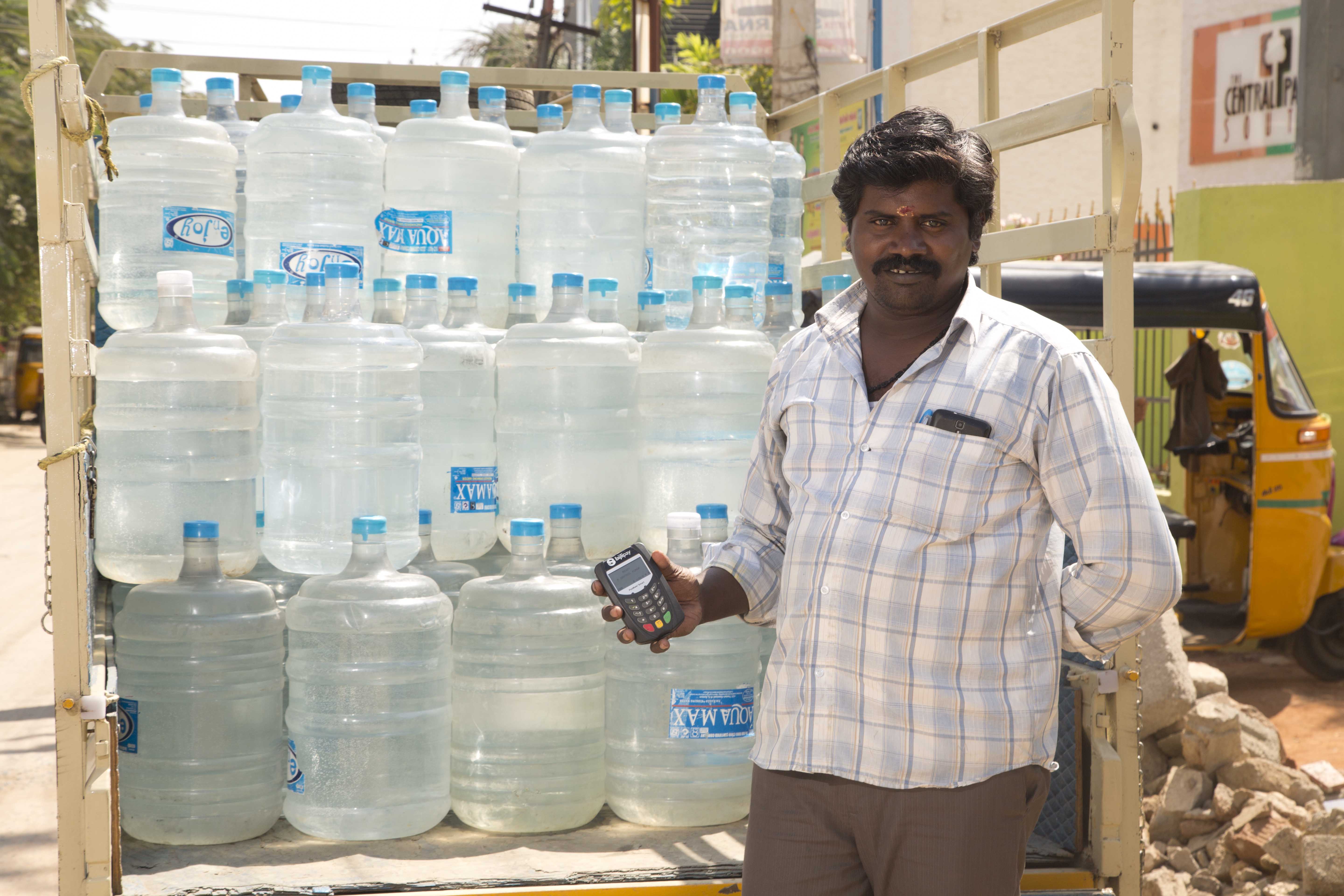 Grocery Store
Saravana Store, a grocery store in India, optimizes its debt collections and meets customer demand using a Mobile POS solution from Spire Payments.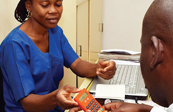 Clinic
Kyutis Clinic in Lagos Nigeria improves business efficiency and drives growth by switching to a Mobile POS solution from Electronic Settlement Limited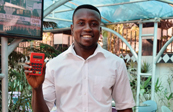 Hotel
Royal View Hotel & Suites, in Lagos Nigeria, increases revenue by improving payment convenience and reliability with a Mobile POS solution from Electronic Settlement Limited.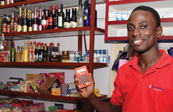 Supermarket
Royal Mart Ltd, a chain of supermarkets in Lagos Nigeria, grows transaction volume and size with a Mobile POS solution from Electronic Settlement Limited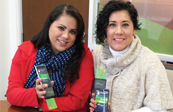 Catalogue Retailer
Price Shoes, a catalogue retailer in Mexico, helps increase customer spend and satisfaction with a Mobile POS solution from Sr. Pago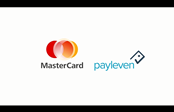 MasterCard & payleven
Watch the video to see payleven merchants discussing the benefits of card acceptance. Mobile POS solutions allow small businesses to increase their sales and customer base by accepting card payments with a flexible and low-cost solution.